If you think you haven't made contact with as many customers as you should, maybe it's time to rethink your approach. Are you investing too much time and resources on traditional marketing techniques? Does your digital marketing plan lack muscle? These are just some of the questions that need to be answered when seeking to build a wider client base.
Meet the Specialists
Find Your Ideal Customers is a start-up Australian digital marketing agency that draws on specialist skills ranging from AdWords Management, SEO services, content marketing, display advertising, Facebook advertising, conversion rate optimisation, and paid search across other networks including Bing and Yahoo. Its founder brings to the table no less than 10 years experience in AdWords Management and a burning passion for creating effective and successful campaigns.
Among its many specialisations is Google AdWords Services, which is geared towards helping businesses of all sizes improve their organic ranking in search engines. User-friendly and relatively affordable, Google AdWords can provide small business owners with complete control over who they opt to advertise to, as well as how much they are willing to pay per visitor.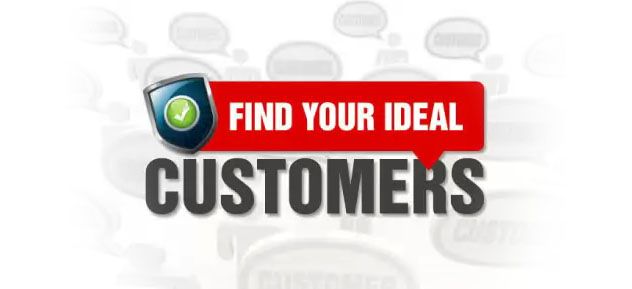 Keywords & Ad Copy
By narrowing down your customer profile and targeting them alone, SEO services such as this empowers you to reach more prospects for every marketing dollar spent, thus enabling your listing in search engines to gradually rank higher with each campaign through the proper keywords.
Writing compelling ad copy is also of paramount importance when engaging potential customers. The trick to writing effective ad copy is to articulate how your product or service will improve your customers' life by mentioning the problems that purchasing it will solve. To do this, it's always a good idea to keep track of what your competitors are doing and how they go about it. How are you different from them?  What are their strengths and weaknesses? A quick visit to their respective websites can provide you with tons of competitor insight.
Website Communication & Performance Tracking
Effective website communication can also spell the difference between turning prospective customers away or enticing them to stay and learn more. It is therefore imperative that you showcase a good and thorough understanding of their needs by sending your AdWords campaigns to the right pages. Make it a point to make further enquiries easy for them by including call to action forms and your phone number where they can reach you at all times.
Last but not least, tracking your performance is the best way to evaluate what you're doing right and which areas have room for improvement. Simple measures such as asking customers who phone in how they found you and recording their answer for future reference are enough to get the ball rolling. Alternatively, you can also track your performance through AdWords set-up conversion tracking, which you simply install on your "thank you" page, or by monitoring your AdWords account and adjusting accordingly based on recorded conversions and phone intelligence.
Start the Conversation
These are practical tips that can dramatically improve your digital marketing efforts. For a more intensive approach, Find Your Own Customers offers 10 years experience of specialised Google AdWords services for all your online advertising needs.
Give them a call today at 1300-76-00-84 to discuss how they can help you find your ideal customers.
Learn more about the Author: Jayson Rodda